In this Remote Growth course you will learn...
Key barriers of Growth Marketing in a corporate environment
How Growth Marketing is perfect for adressing the new reality
How to define your One Metric That Matters (OMTM)
How to organize your growth team remotely
How to prepare engagement with Growth Sprints
How to run Growth Sprints
Tools to embed Growth Sprints into your Business as usual (BAU)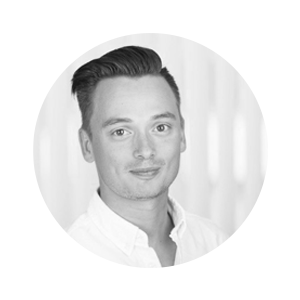 Instructor Remote Growth
Stefan Herrebosch, Team Lead Upthrust @ Upthrust.eu
With a background in Consulting, the Corporate, Agency and Media world, Stefan has discovered first hand what works at companies when talking full funnel growth, and what doesn't.  Moreover, the set-up of an own social media agency and the creation of an own e-com store, have resulted in a complete understanding of which lean and growth tactics are the most impactful to getting companies started, and doing 10X fast. Today, Stefan helps corporates, large SMEs and scale-ups with their growth, by running Growth Projects, and embedding Growth as an operational process into their business.
These
Companies Accelerated
Their
Growth
By Joining Our
Trainings: